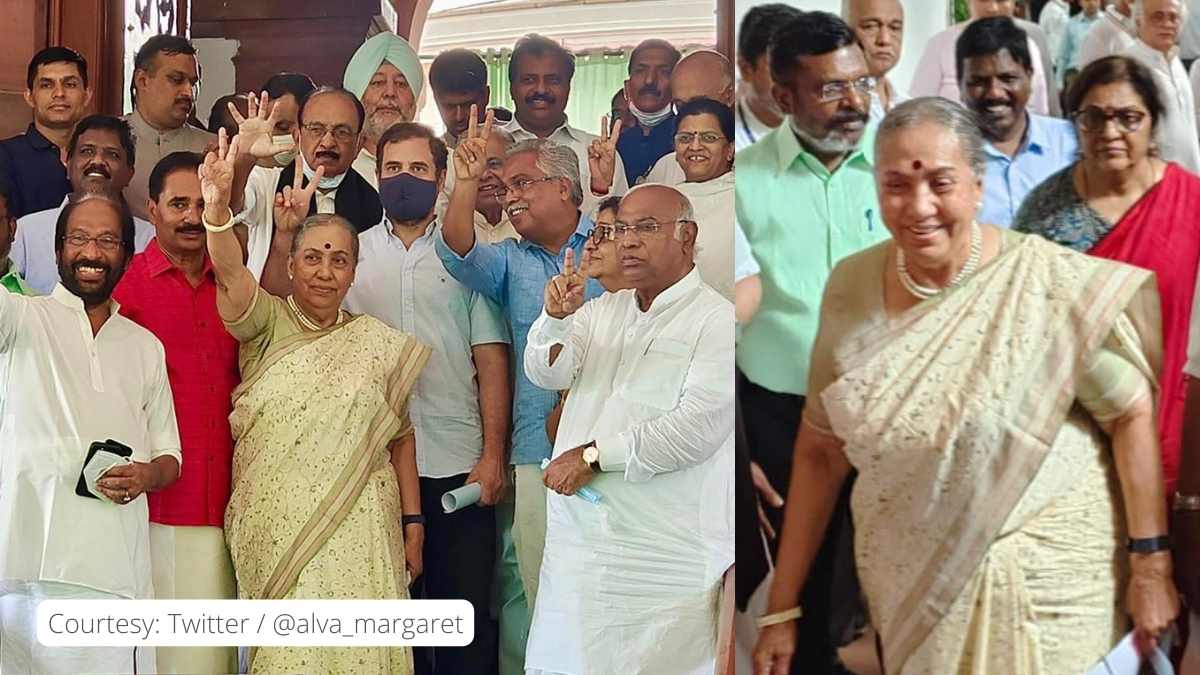 Opposition parties nominate Margaret Alva as Vice President candidate
Margaret Alva is the face of the Vice Presidential election from the opposition party. A meeting was held in New Delhi, where Congress party as well as 17 other party members were present. Alva has held various positions in politics, including Cabinet Minister, Governor, and Member of Parliament. The Congress Party's President, Sharad Pawar, announced this information after the meeting was held.
According to the sources, AAP, Trinamool and other left parties will also support Mrs. Alva for their candidature. After the decision came, the leader of the Shiv Sena, Sanjay Raut, said that all the opposition parties had supported this decision.
Mrs. Alva will file her nomination papers on July 19th, which is also the deadline for filing nominations for the upcoming elections.
Margaret Alva was born on April 14, 1942. She did her bachelor's in LLB from Mount Carmel College and Government Law College, which are situated in Bengaluru. She was elected four times to the Rajya Sabha and for one term in the Lok Sabha. She also held the position of Governor in several states, such as Goa, Rajasthan, Gujarat, and Uttarakhand.
After the announcement of her name as the candidate for the vice presidential election, Alva tweeted, "It is a privilege and honour to be nominated as the candidate for the joint opposition for the post of Vice President of India." I accept this nomination with great humility and thank the leader of the opposition for the faith they have put in me. Jai Hind".