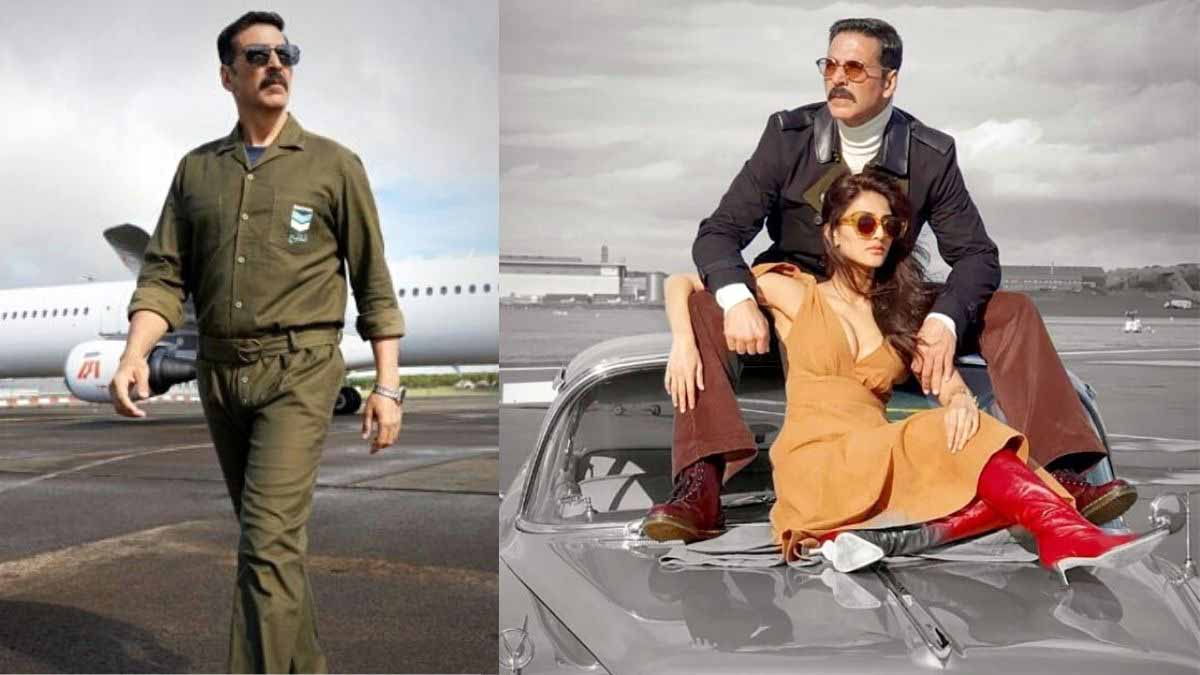 Akshay Kumar's Baby and Airlift had more bang than Bell Bottom
Akshay Kumar-starrer Bell Bottom, directed by Ranjit M. Tewari, releases in the theatres after the long lockdown drought, and it's a pity that it cannot be watched in many centres, including Mumbai, where cinemas are not permitted to open yet. Amazingly, it was also shot in Scotland during the pandemic.
After some of the recent tub-thumping patriotic films, this one comes across as almost sophisticated, in the sense that the point is made and the enemy beaten without any crude rhetoric. Based on a true event, Bell Bottom, is about a daring rescue mission by RAW agents, who saved passengers of a plane hijacked by Khalistani separatists, backed by Pakistan's ISI.
In the eighties, plane hijackings had become quite frequent, as a tool to extort money and free imprisoned militants. When the fourth airplane is hijacked on her watch, then prime minister Indira Gandhi (Lara Dutta undergoing an amazing transformation) is advised by RAW analyst Anshul Malhotra (Akshay Kumar) – who wears that eponymous style of trousers and is hence code named Bell Bottom–not to negotiate or to agree to any demands. He wants a few hours to plan and launch a rescue mission.
Anshul is given a back story of how a French teacher was recruited and trained by the RAW head (Adil Hussain) and how he became a hijacking expert when his mother (Dolly Ahluwalia) is killed on a captured flight.
The solemn bunch of grey-looking men surrounding the PM sputter in outrage, but she is willing to take the risk. The film, which till this point, wasted footage on Anshul's happy home with chirpy mom and wife Radhika (Vaani Kapoor, charming), finally gets into the serious business of whipping those nasty ISI goons.
As predicted by Anshul, the plane hijacked by Doddy (Zain Khan Durrani) and his cohorts, is taken first to Lahore, and then to Dubai. The Indian contingent lands there, pretending to negotiate, but actually plotting a rescue with the help of a local woman (Huma Qureshi, wasted). The authorities there are willing to cooperate with the Indians, provided no blood is shed on their soil.
When the ISI keep watch on them, and plant a mole in their midst to foil Indian intelligence agents, Anshul outwits them all because his mother had taught him that a "back-up ka bhi back-up hona chahiye").
Characters in Bell Bottom chatter just a little bit too for an espionage thriller, and the poor passengers are almost ignored; strangely they step out of the plane looking like the hijackers had them fed and entertained! In 1977, the heart-stopping Raid On Entebbe had been made about a similar situation in a different country. Akshay Kumar's earlier movies, Baby and Airlift had more bang for the action buck.
Most of the post-interval portion is enjoyable, however, and Akshay Kumar looks and acts like he could — with a bigger budget and smaller agenda — play a suave Bond-like character. In fact, there is an unexpected and quite delightful twist at the very end, that hints at a franchise. Hope they go for it!
Disclaimer: The opinions expressed within this article are the personal opinions of the author. The facts and opinions appearing in the article do not reflect the views of this website and this website does not assume any responsibility or liability for the same.