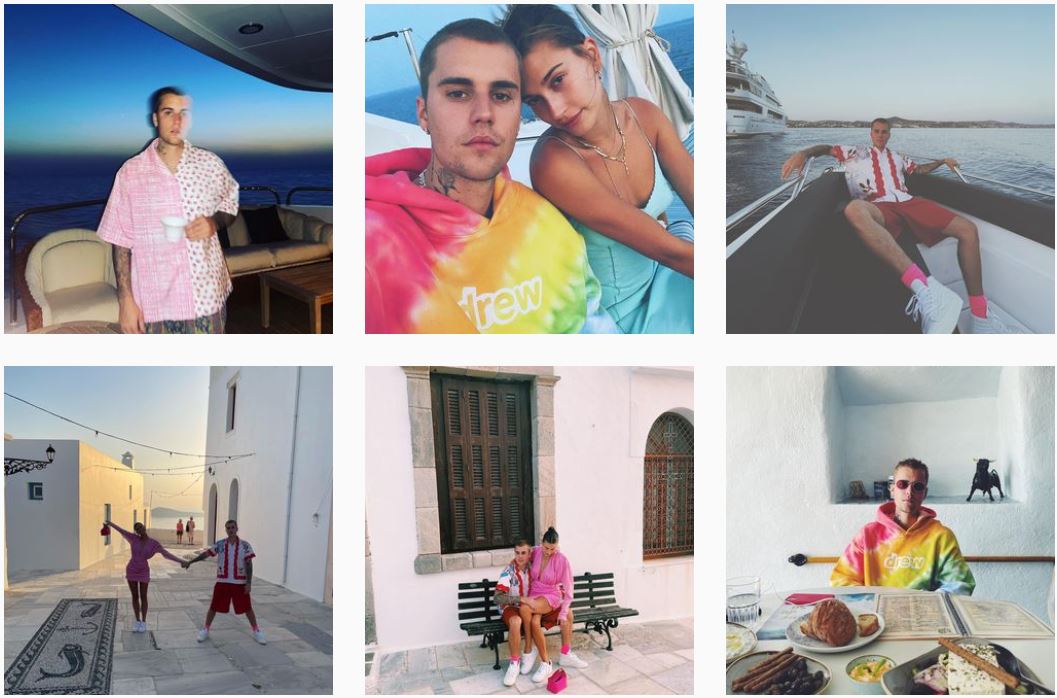 Hailey is the "most lovable human," says Justin Bieber
Justin and Hailey Bieber went for a vacation in Greece. After coming back from there, Justin shared a really sweet message for Hailey.
Justin and his wife recently spent their summer glamorously by going for a holiday in Greece.
The singer was not shy about it at all. He proudly shared their pictures of when they were there for their vacation. He shared a snap on Monday, 28th June on Instagram saying, "Thank you for being the most squishiest, most lovable human on the face of the Earth".
View this post on Instagram

In this picture, Hailey was leaning towards Justin when they were busy taking splendid boat rides.
Hailey was looking really pretty wearing a casual but classy dress and some casual jewellery. Justin wore a rainbow coloured hoodie as well.
Justin didn't just post one picture, he kept randomly posting candid pictures of Hailey, showing off her spectacular outfits she wore in their holiday.
He also posted a lot of pictures of himself, enjoying the sights, chilling in boats.
Apparently, Greece isn't the only recent vacation the couple has been taking. Hailey was seen posting different pictures of trips with her husband along with their friends as well. She quoted, "Let the summer friendventures begin."