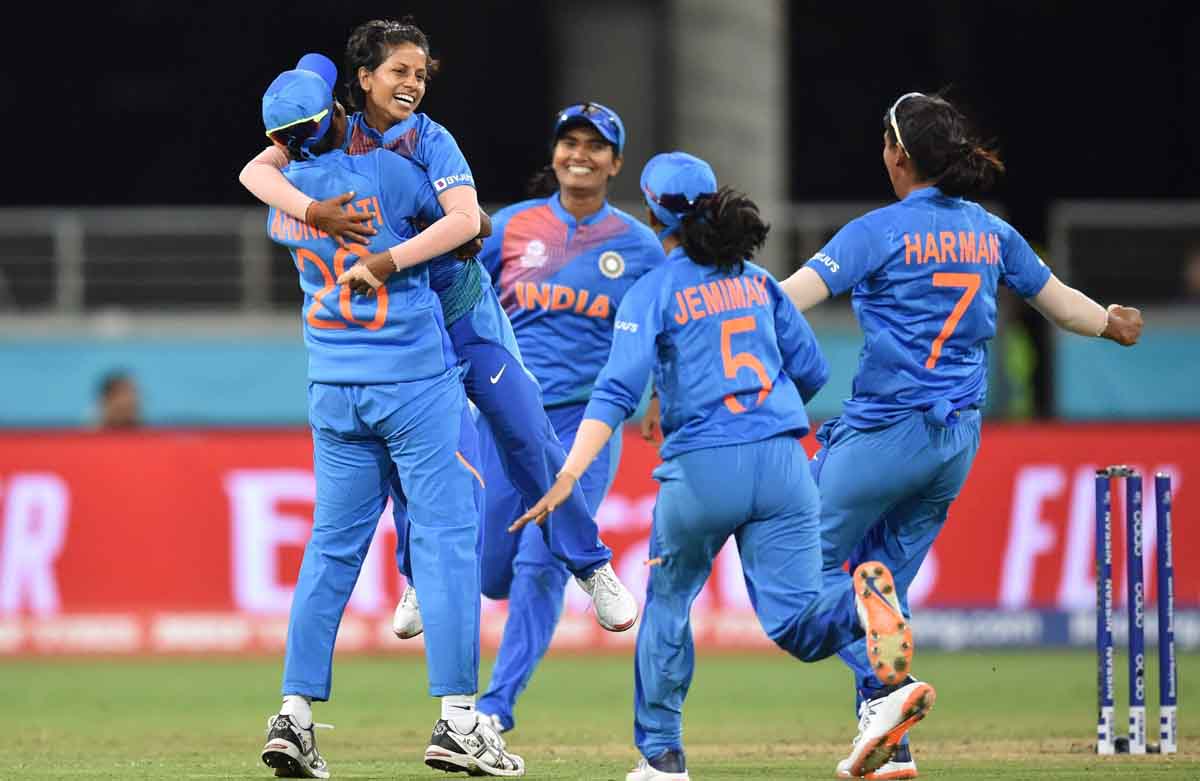 Top female sport players in India
The stories of some of the fiercest female trailblazers of India have remain unheard by some people. There is not a single doubt on female athletes are strong and bold. Female players of our country have proved with time that they are equal to men and are capable of achieving physical feats. These women are smash barriers and have nailed it in their careers on their own.
Delving into the stories of top 15 strong women of India and how they play their game:
Hima Das: Athletics
Known as 'Dhing Express' of India, Hima Das is an Indian Sprinter from the state of Assam. In the 2018 Asian Games which was played in Jakarta, Indonesia, she made a national record in 400 meters with a timing of 50.79. Her record is the current national record Of India. Another achievement of her in 2018 was she earned a gold medal for the 400 meters at the World Under 20 Championships held at Finland. Hima Das has proved herself as one of the most promising athlete of the country.
Mithali Raj: Cricket
The ODI and test captain of women's national cricket team, Mithali Raj is an Indian cricketer. Known as a right-handed opening batter and right-arm leg break bowler on occasions. The story of Mithali began when she was 10 and then her passion for our country's favorite sport never went away. In T20Is, Mithali is the first Indian player to reach the 2000 run mark. She is the only player to have captained two world cup finals. People can safely say, she is the architect who brought women's cricket at the forefront in India.
Manika Batra: Table Tennis
As per the records of November 2020, Manika is top ranked table tennis player in India and 63rd in the world. Long pimples on her backhand is her specialization in the game. Manika Batra is also a receiver of Rajiv Gandhi Khel Ratna Award in 2020. She claimed four medals (two golds, one silver, and one bronze) at the 2018 Commonwealth Games and a bronze medal at the Asiad. At the International Table Tennis Federation Awards which was held at South Korea, she was awarded as TT star.
Heena Sidhu: Shooting
The first Indian pistol shooter to reach number one in the world rankings in Heena Sindhu. Heena Sidhu is known as an Indian sport shooter. When the Commonwealth game was held at Gold Coast, Heena won two medals (gold medal for 25 meters pistol shooting and a silver one for 10 meters). She also have set a record in history of the Common Wealth games in the 25 meters event. Heena have really worked hard to establish her reputation by working hard.
Sania Mirza: Tennis
Sania Mirza is a world famous tennis player. She is someone who have literally changed the scene of Indian tennis. She started out at the age of 16 and is ranked at the top in doubles for 91 weeks. Sania Mirza is one of the biggest sporting icon of the country.
Pinky Balhara: Kurash
Pinky Balhara is known for the game which is lesser known to the people of our country. She is an Indian Kurash Wrestler and Judoka. At the 2018 Asian Game of Jakarta, she won a silver medal in 52 kg. The game Kurash was originated in Central Asia and in 2018, the game was an introduced as an addition in the Asian games.
Aditi Ashok: Golf
A 23-year old girl from Bengaluru, Aditi Ashok is an Indian professional golfer. She is someone who took part in the 2016 Olympics and also who plays on the Ladies European Tour and LPGA Tour. This golfer made it to the headlines after her pro performance in the game when she was 20 something.
Mary Kom: Boxing
Apart from being a politician and incumbent Member of Parliament, Rajya Sabha, Mary Kom is widely known for the Indian Amateur boxer that she is! Mary can be called as 'Fantabulous Mary' as the lady is a five-time World Amateur Boxing Champion. In each one of the world six world championships, Mary is the only female boxer to win in each one of them. Mary have literally punched the stereotypes of how female boxers should be taken seriously.
Loitongbam Ashalata Devi: Football
Ever wondered who is a defender for the Indian National Team of Football? Well, it' s Loitongbam Ashalata Devi who helds from Imphal. Devi is the current caption of India women's national football team and one of the most awesome defender in Asia.
Dipa Karmakar: Gymnastics
In the 2014 Common Wealth Games held in Glasgow, Dipa Karmakar after winning bronze medal gained attention. She is known as an Indian artistic gymnast. She is a Tripura girl from Agartala, was born with a flat foot, she gave a tough fight to the difficult circumstance she faced to make the country proud internationally.
Saina Nehwal: Badminton
The former world no.1 badminton player, won over 24 international titles, Saina Nehwal is an Indian professional badminton singles player. The sport badminton went on being famous in the country because of her. Saina Nehwal is an achiever of Arjuna Award, Padma Shri and Padma Bhushan award. She can totally be called as an inspiration to the generation.
Deepika Kumari: Archery
The one who competes in the archery, Deepika Kumari is an Indian athlete. She is a Ranchi Girl, who is currently ranked at world no. 9. Deepika is a winner of gold medal, when she competed at the recurve event at the world cup. She is determined to achieve her aim in life.
Tania Sachdev: Chess
The holder of FIDE titles of International Master and Women Grandmaster, Tania Sachdev in an Indian Chess player, presenter and commentator. Her love for chess began when she was 6 and from then she is the most promising chess player of India. Tania is not known to many people, but she has earned many titles to her name.
Deepika Palliklal: Squash
She is a person who broke into the top 10 in the PSA women's rankings. Deepika Palliklal is an Indian Squash player. She has won three WISPA tour titles. She is highly known for her passion for her game Squash as she admires the sport she plays.
Anu Rani: Javelin Throw
A small town girl who made it big. Annu Rani is an Indian Javelin Thrower from Bahadurpur. In the year 2021, she have set the new national record that is a throw of 64.23 meters. She is the holder of Indian National Record in javelin throw and is the best at her game.
The above given information is just a gist of the 15 top women of the country. There's a lot more to know about each of the strong women who made their life beautiful on their own.
Disclaimer: This story has been sourced from a third party. We accept no responsibility or liability in any way for the content of this article.